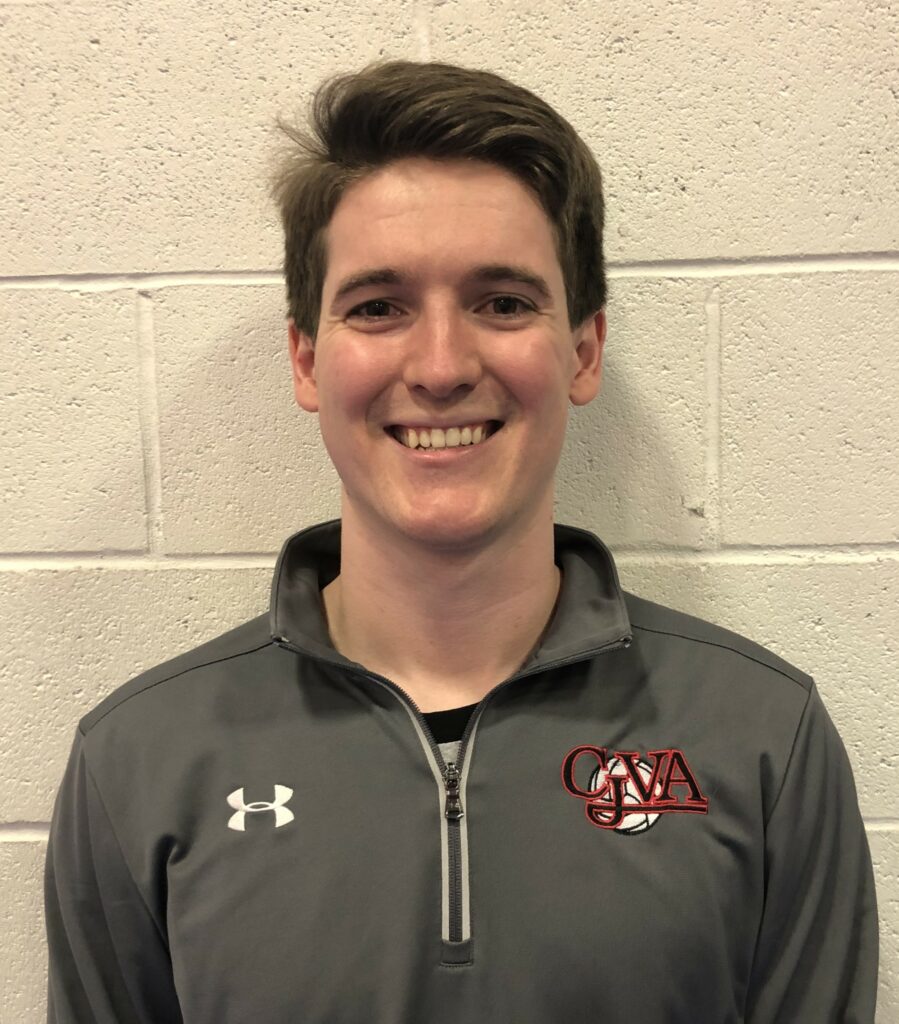 Name: Peter Desvousges
Hometown: Flemington, NJ
Current Team: 18 White
Former Teams: Boys' 18's Regional (2019-2020), Girls' 18 White (2018-2019), Girls' 17 white (2017-2018)
Current position: Head Coach
I started playing volleyball my freshman year of high school, fell in love, and was fortunate enough to play at the D3 level at Ramapo College. My primary position was outside hitter, but I also played libero. After my college playing, I decided to get into coaching. I coached 3 years at Atlantic valley for both boys and girls, then eventually made the switch to CJVA, where I have been coaching the 17s and 18s level.
Outside of volleyball, I am a physical therapist. I got my doctorate from Rutgers University in 2018, and currently work at Comprehensive Orthopedic Physical therapy in Somerset NJ (find me for all your PT needs!) 
How would you describe your coaching style?
I like to think of myself as a more relaxed coach. I am also a generally positive person, so I tend to see the bright side of a situation.
What is your favorite characteristic in a player?
I love a player that gives 100% effort when they play. Having the ability to give it your all (regardless of physical skill) is the best talent
Who are the people that have influenced you most as a coach?
My high-school coach was my biggest influence to get into coaching. He showed me that it's not just about coaching the game of volleyball, it's about helping the players become the best person they can become
What do you enjoy doing when you're not in coaching mode?
If I'm not coaching or playing volleyball, I love to play video games. I also enjoy continuing my education as a physical therapist so I can treat people better
What's your favorite thing about volleyball?
I love how team oriented it is and the inability to fully interact with the opposing team. Volleyball is one of the few sports where you are physically separated from the other team when playing. It gives you no excuses for the other players being "cheap." Also, volleyball us so team oriented, it is very difficult to have just one good player and succeed. It is also difficult to have one player "take over the game." Regardless of how good someone is, you can always avoid giving them the ball based on where you serve, hit on the court.